Overcoming Challenges in Manufacturing Labeling
by Maureen Perroni, on August 1, 2018
What comes to mind when you think of challenges you come across in a global supply chain? Manufacturing labeling might not be at the top of your list, but it should be. It can be the key to whether your shipments move smoothly through the supply chain or not.
A survey conducted by Loftware identified a number of critical manufacturing label challenges faced by global companies. However, these challenges aren't insurmountable – an Enterprise Labeling Solution can help you overcome those obstacles to achieve success in the supply chain.
What Are Some of the Biggest Manufacturing Labeling Challenges?
Loftware polled professionals from 175 companies around the world to learn more about the barriers they face when it comes to barcode labeling in the supply chain. The results showed that problems with barcode labeling are costly, time-consuming, and damaging to corporate reputations.
Ninety-seven percent of respondents stated that they had to stop operations to reprint labels, and half of that group say that it's because the data on the label is incorrect. This situation is not cheap – Loftware research shows that the average cost of downtime due to labeling errors is approximately $100 per hour. No matter how successful your company is, no one can afford that.
Eighty-four percent of those surveyed admitted they have trouble meeting customer-specific labeling requirements. As a result, nearly a third of respondents must pay fines or other penalties because of these problems. In addition to the cost, companies' reputations suffer because customers don't want to do business with a company that can't meet their needs.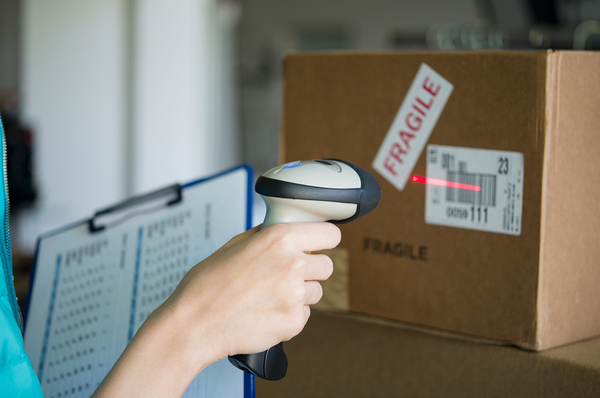 How Can an Enterprise Labeling Solution Help You Overcome Challenges?
An Enterprise Labeling Solution helps you overcome the challenges mentioned above so the supply chain flows smoothly, your company maintains its stellar reputation, and your revenue continues to grow.
For a start, anEnterprise Labeling Solution integrates with your business applications. It pulls the information you need from those systems, eliminating the need for error-ridden manual processes. Not only does this capability drastically reduce errors, it ensures accuracy and consistency in labeling.
Moreover, Enterprise Labeling Solutions allow you to easily meet customer demands with dynamic data driven labeling. You can apply business logic to meet complex labeling variability enabling you to comply with customer-specific demands as well as regional, industry, language, and regulatory requirements.
Enterprise Labeling Solutions enable you to fulfill customer requests quickly and easily and you can be confident that your labels are correct. Not only will you have fewer worries related to your labeling, you won't need to worry about production stoppage because labeling can't keep up. You'll save time, money, and reputational damage.
The global supply chain presents tremendous built-in challenges – uncertain economic conditions, ever-changing regulations, and always-growing competition. To overcome these obstacles and avoid adding more problems companies need to use comprehensive and configurable labeling solutions. Because information is automatically pulled from business applications, Enterprise Labeling Solutions help companies overcome potential problems and easily manage labeling to meet specific needs. To learn more about the benefits of Enterprise Labeling, download our Enterprise Labeling for Dummies Guide.