How and Why Big Data Changes Supply Chain Labeling Forever
by Maureen Perroni, on May 14, 2018
Since its invention, the barcode has been the go-to method for tracking inventory in retail. By increasing traceability and visibility in the supply chain, barcodes save retailers thousands of hours of manual work each year and save millions of dollars in the process.
In recent years, supply chain innovations such as QR codes and radio frequency identifications (RFIDs) have had a significant impact on supply chain management as well. With the advent of technologies to harness big data, supply chain labeling can yield a world of actionable insights that could have barely been imagined a few short years ago.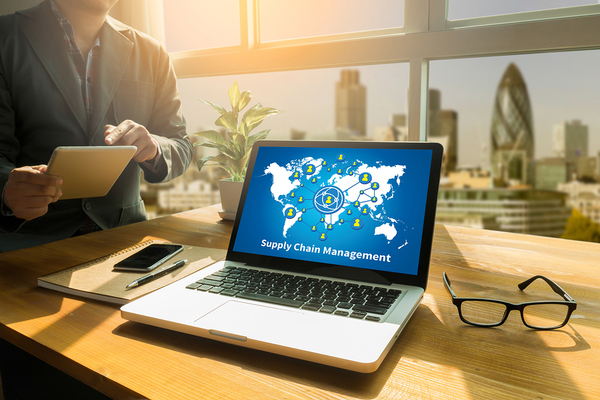 Big Data and Supply Chain Management
The driving concept behind big data analysis in supply chain management is that unstructured data, which until recently was largely useless in terms of producing actionable intelligence, and structured data, which has long been used for analysis, can now be combined to provide a more comprehensive picture of the supply chain.
Consider how this works. Supply chain management rests on four essential pillars: procurement, marketing, transportation, and warehouse operations. Data from each of these pillars, however, has existed largely in separate silos until big data technologies became available.
For instance, marketing tracks point of sale transactions, transportation uses data from GPS, RFID data identifies warehoused goods and EDI sends automated buying orders. The beauty of big data is that now all these different data points can be connected and analyzed in totality, thereby producing a more comprehensive view of the entire supply chain from procurement to final disposition.
Regarding the significant advantages this affords, Forbes notes: "Big data and advanced analytics are being integrated into optimization tools, demand forecasting, integrated business planning and supplier collaboration and risk analytics at a quickening pace."
Further, Accenture's "Big Data Analytics in Supply Chain: Hype or Here to Stay? Accenture Global Operations Megatrends Study" reports the following results of analyzing and acting on the insights gained from big data in supply chain management:
46 percent of organizations report improvement in customer services and demand fulfillment of 10 percent or greater.
41 percent report faster and more effective reaction time to supply chain issues.
36 percent report increase in supply chain efficiency of 10 percent or greater.
36 percent report greater integration across the supply chain.
28 percent report better customer and supplier relationships.
Case in Point: How Supply Chain Labeling and Big Data Are Transforming the Food Industry
Smartbridge reports that the consumer product and retail industry lose about 3.5 percent of sales annually, or about $40 billion, due to inefficiencies in the supply chain. However, combining the power of supply chain labeling such as barcodes with sensor-based IoT technologies yields significant benefits in the food industry in terms of traceability and visibility.
Robust supply chain labeling makes it possible to track food from its point of origin, to processing plants, warehouses, and grocery stores. The benefit? When contamination is discovered, food manufacturers can act quickly to mitigate the risks for consumers, thereby protecting both the consumer's health and the reputation of the food brand.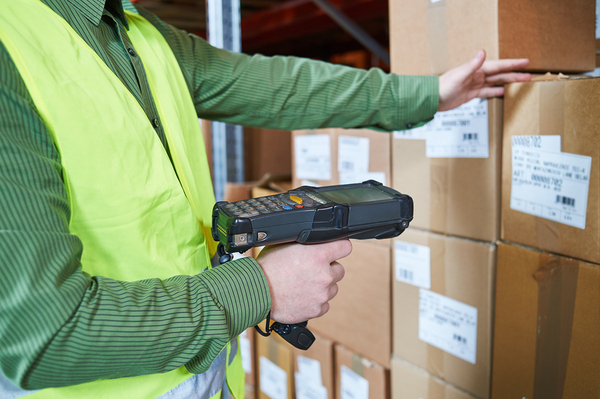 Combining the contextual intelligence derived from big data analysis with proper supply chain labeling yields additional benefits to the food industry as well. For instance, aggregating GPS data, inventory data, and demand data, food suppliers can quickly re-route food supplies mid-journey without skipping a beat when situations arise that require such a change.
Big data also enables grocers to more closely monitor food inventory consumption, thereby making it possible to order inventory at the right times and in the appropriate amounts to satisfy customer demand and keep inventory costs in line.
It All Starts with a Label
The possibilities for improving efficiencies throughout the supply chain through the use of big data are exciting. Harnessing the power of big data for supply chain management will:
Improve visibility and traceability.
Provide contextual intelligence upon which proactive decisions can be based.
Shorten response time to supply chain bottlenecks.
Improve order-to-cycle delivery times.
Of course, the entire process starts with a label. Loftware is the global market leader in Enterprise Labeling Solutions and Artwork Management with more than 5,000 customers in over 100 countries. Our enterprise solutions integrate SAP®, Oracle® and other enterprise applications to produce mission-critical barcode labels, documents, and RFID Smart tags across the supply chain. Contact us to begin a discussion about how to improve your labeling systems today.