Leave Manual Labeling Behind and Increase Efficiency
by Maureen Perroni, on June 29, 2018
Efficiency drives business success. And yet, so many companies use manual processes every day that slow down their operations, costing them time and money.
One of those manual processes is creating labels by hand. Manual labeling is not only inefficient, it also leads to more errors. Read on to learn how automating your labeling system will save time and money.
The Problems with a Manual Labeling System
Although there have been many advances in technology, labeling seems to be the one area where many businesses lag behind. This comes somewhat as a surprise, as enterprise applications have become server-based and integrated over the past two decades.
At many firms, barcode labels are still created by hand. While there are plenty of things that need a human touch, labels shouldn't be one of them.
Here's why manual labeling is problematic in an enterprise setting: it's time-consuming, error-ridden, and costly. Think about how long it takes to create shipping labels by hand – it could take days, if not longer. And what happens if someone makes a mistake (which is quite possible; to err is human, right)? You have to start all over again, or you risk a shipment being sent back to your warehouse.
There's the added burden of regulatory compliance. In order for a package to make it through the supply chain, it must contain certain information as mandated by law. Regulations become increasingly more complicated to navigate when you move into international markets, which might require multiple languages to appear on labels.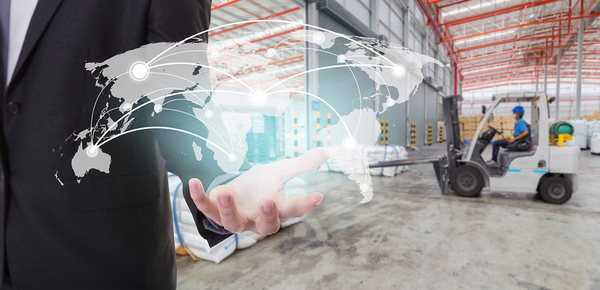 Enterprise Labeling Solutions: Increasing Efficiency While Decreasing Risk
How do you solve the problems associated with manual labeling? The answer is an Enterprise Labeling Solution.
Enterprise Labeling Solutions integrate labeling with business processes to ensure accuracy and consistency with label data across the entire supply chain. They can pull information from systems of records such as ERPs, thus automating the labeling process and ensuring that everything appearing on a label is correct. Thanks to Enterprise Labeling Solutions, costly errors are a thing of the past.
Molex, a manufacturer of electronic, electrical, and fiber optic interconnection systems, had an error-ridden, inefficient labeling system in place before deploying Loftware. Their labeling method made it difficult for the company to effectively scale.
After implementing Loftware, Molex saw an 80% reduction in mislabeling. As a result of the decrease in mislabeling, the company was able to meet regulatory compliance as well as industry standards and better respond to customer requests for label changes. Molex was also able to effectively scale so it could grow further.
Technology has changed – the need for manual labeling has changed, too. To stay efficient, competitive, and compliant in today's business world, automating the supply chain labeling process is crucial. Enterprise Labeling software offers a way to resolve the problems manual labeling creates by creating accurate, compliant barcode labels in a short period of time. To learn more about current Enterprise Labeling Solutions, download our free report: Top 5 Trends in Enterprise Labeling for 2018.