Loftware NiceLabel
Reduce and streamline manual printing
Data entry forms used for printing are automatically built for you, as you design labels. Our application builder allows you to customize these forms to fit your company's workflows and requirements. You can even build applications for data entry or management.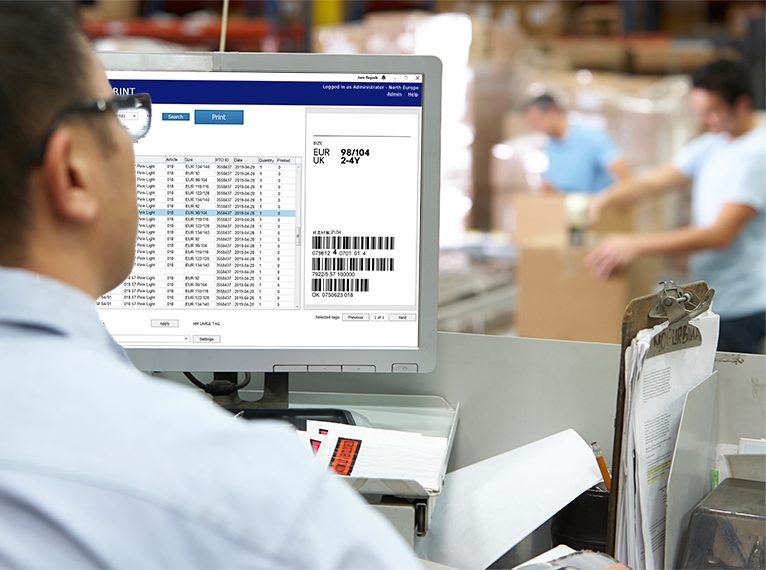 Customize printing forms for accuracy and efficiency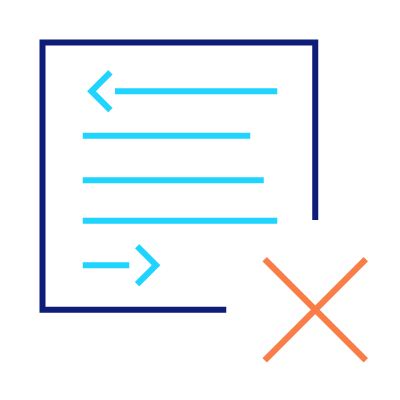 No training or coding experience required
Users can initiate on-demand printing via a simple scan, touch or minimal data entry and preview the results to ensure accuracy and speed of printing.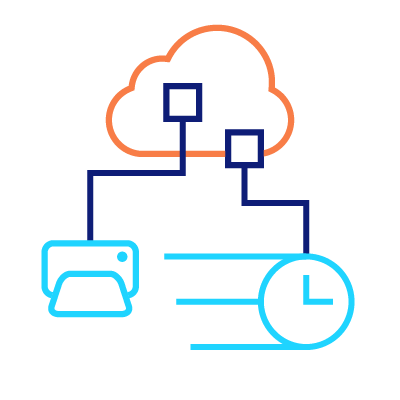 Streamline processes
Custom printing forms allow end users to make the necessary decisions to print exactly what they want, when they want it, without deviating from a standard process or workflow.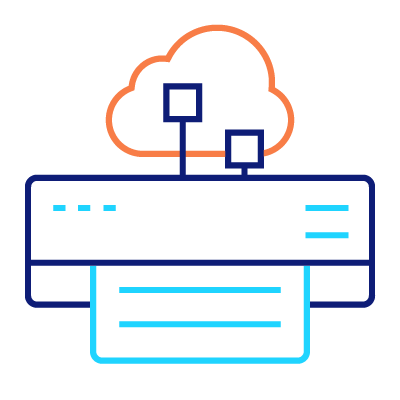 Simplify printing for print operators
Build a printing solution that uses images and icons to replace text or use buttons and touchscreen to remove the need for keyboard skills.
Minimize manual data entry
Instead of requiring print operators to manually change label content, connect your printing application to a database and simplify data entry and selection.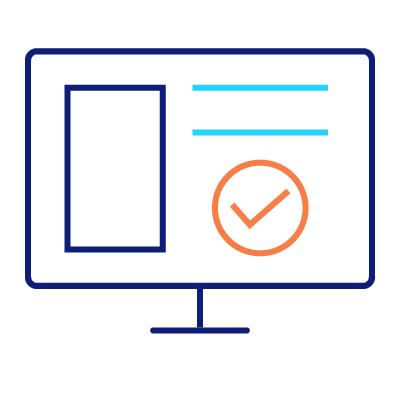 Maintain label integrity
When operators use printing forms, they don't have access to the label template, so they can't accidentally or intentionally modify the label layout or important label content.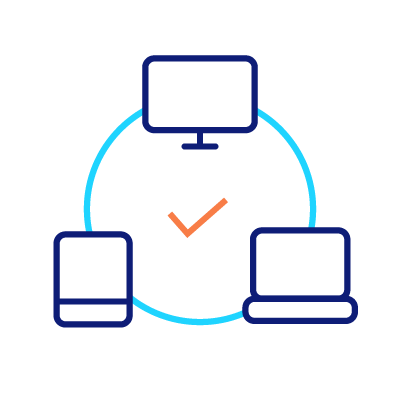 Use on any screen resolution
Resizable buttons and other controls enable you to create a responsive form that adapts automatically to any screen resolution or size.
Build applications without coding
Our application builder removes the need for programmers to develop their own custom printing front-end or integration applications, which are difficult and costly to maintain. Using our builder, you can rapidly create a printing application via a "drag and drop" interface. Designing an application is as easy as designing a label.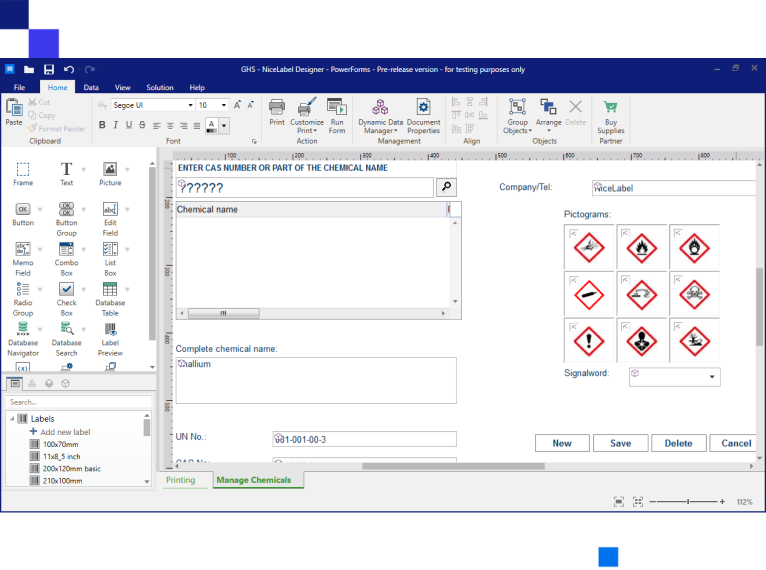 See everything you need to print in one form
With Loftware NiceLabel's "all-on-one" printing form, the user always knows what data changes are required before printing. All data-entry fields are clearly listed together so the user doesn't need to switch between dialogue boxes to know exactly what data needs to be entered. If the label changes, the data-entry fields adapt automatically.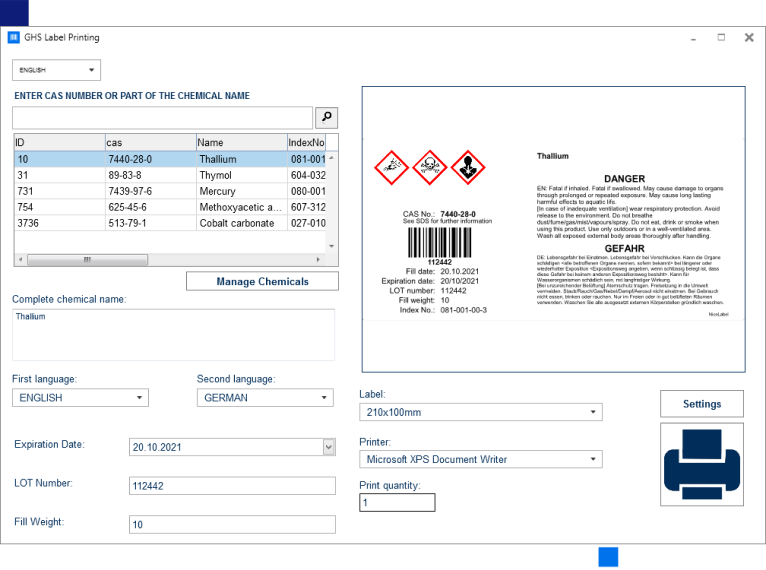 Add limitless flexibility with business rules
Our business rules engine allows print requests to be dynamically changed based on business logic applied to dynamic data. By processing the data, the business rules engine can select the applicable workflow to run and execute the logic to perform e.g. requesting data from additional data sources, manipulating and modifying label data, setting attributes, selecting one or many label templates, targeting specific printers, and executing additional workflows.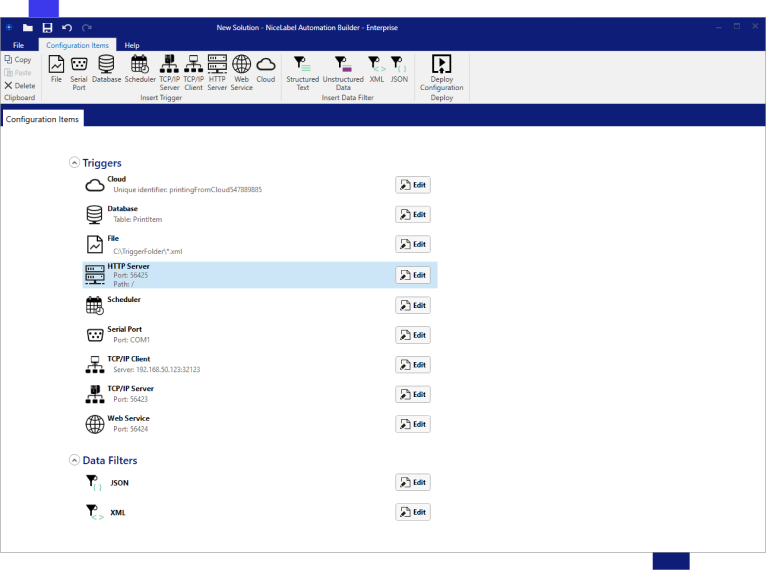 Extend standardized labeling to suppliers, contract manufacturers or 3PLs
Collaborate with your suppliers to eliminate the need for goods-in relabeling. Give contract manufacturers and 3PLs access to labeling, while you maintain control centrally. Business partners can have access to a manual web printing solution or they can integrate the web printing form with their ERP system. They can deploy a standardized printing process and ensure consistent labels regardless of printer. The result is a faster time-to-market because goods can be received more quickly.