Enterprise Labeling Efficiency: How to Avoid Wasting Time, Money & Effort
by Maureen Perroni, on June 18, 2018
Inefficiencies can cost you valuable time and money. As little issues come up you may feel the need to jump from one problem to another in an effort to keep up.
As a Supply Chain Leader, you may feel like a firefighter at times. If you're attempting to put out multiple fires and being pulled in different directions, you could well be spending your time and efforts on activities that distract you from your strategic priorities. And the end result is a loss of revenue.
Such strategic priorities have become more critical than ever. In accordance with a recent Gartner study, forward-thinking organizations such as Amazon, Apple, and Johnson & Johnson have placed Supply Chain side by side with Marketing to drive better customer experiences.
You can see how close you are to the customer with a very simple but effective example provided in the article. A late delivery can disappoint while an expedited delivery can delight.
How can you go from extinguishing fires - inefficiencies - every day to identify opportunities and deliver real value? Is there a smarter way? How are your competitors handling the same or similar issues?
Keep reading for helpful insights on how to satisfy your increasing customer requirements, adhere to changing regulations, avoid delays and downtime, and grow your business on a global scale. Read Enterprise Labeling: A Supply Chain Strategic Imperative.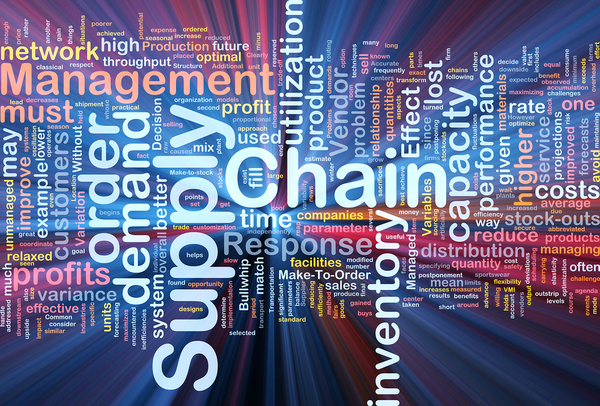 Labels – Your products' passport through the supply chain
When it comes to today's complex Supply Chains, labeling goes far beyond containing shipping information. At first it may not seem relevant considering the supply chain and its fundamental elements of sourcing, manufacturing, transportation, and warehousing. However, it is actually your products' passport through the echelons of your intertwined supply chain that spans globally. Failures in labeling often set the fires that take away time, money, and efforts. An enterprise labeling solution helps to avoid these failures.
Fire #1: Manufacturing Disruptions
Even though to quantify the full cost of manufacturing disruptions is challenging, disruptions can significantly affect a company's financial health. Any shortages of the materials – which can include labels – listed in the BOM's may lead to unplanned production line shutdowns and therefore substantial losses.
A lean manufacturing environment is even more challenging. It requires streamlined processes and a high synchronization among the supply chain participants. As the inventory is minimized at the lowest possible levels, a minimal failure may cause the line to stop.
This was the case for Hypertherm, a global manufacturer of advanced plasma, laser, and waterjet cutting systems, with very large customers including Volvo, Ford, and Caterpillar. The company was experiencing delays and frequent manufacturing disruptions due to failures in its homegrown labeling systems.
Upon implementing Spectrum – Loftware enterprise labeling solution - Hypertherm increased the production uptime by saving over $5M a year. Download the Hypertherm case study to learn more about this browser-based solution with great flexibility that extends to suppliers and business partners helps to increase efficiency and decrease risk and mislabeling costs.
Fire #2: Mislabeling Costs and Unnecessary Complexity
Another company familiar with downtime due to mislabeling was Trek Bicycle Corporation. Trek is a world leader in manufacturing and distributing bicycles and cycling products. The company exports its products to over 90 countries and more than 5,000 independent dealers around the world.
In addition to Trek facing manufacturing disruption, it was struggling to meet its unique label customer requirements. Since Trek is a global company, customer requirements greatly vary. Before Loftware's solution rollout, the company used to manage 500 unique templates. Just picture all the hours incurred in updating each template……and all the errors because of this manual process.
Trek's complex and time-consuming labeling requirements led to inefficiencies. Like Hypertherm, Trek adopted Loftware enterprise labeling solution. As a result, Trek has accomplished 100% uptime even when label printing volume skyrocketed. Mislabeling errors were reduced by ensuring accuracy and consistency through standardization. Furthermore, with Loftware the company was able to reduce the multiple existing templates to a single one. In doing so, Trek has significantly freed up resources and time.
Through this case study, you will see how Trek achieved these impressive results and how Loftware solution seamlessly integrates with ERP systems such as SAP and Oracle. This ensures data accuracy and consistency on a global scale. Read the full Trek case.
Fire #3: Regulatory Non-Compliance Fees
Your company - like Hypertherm and Trek - is global. This means that your Supply Chain needs to be compliant with the different regulations of each country. Labeling becomes the passport to move products from one country to another. If the information is inaccurate or incomplete, your products' trip will bear delays and with the delays come enormous costs.
It is imperative that the Enterprise Labeling Solution has the flexibility to easily adapt to the different requirements about product data and language, among other aspects, and enable your business to grow globally while maintaining brand consistency and accuracy. Check our Regulatory Labeling Guide: 6 Best Practices to Sustain Compliance.
Regulatory aspects are particularly relevant in the health, food and chemical industries. Consider the case of Tremco, a global provider of sealant products. As a company in the chemical industry, Tremco is strictly regulated and must meet the labeling requirements set by the Globally Harmonized System (GHS).
Having hundreds or thousands of templates to comply with such label regulations, which frequently change, does not seem an efficient approach. In search of a data dynamic solution that could swiftly integrate with its ERP system together with its Environmental Health and Safety (EHS) functionality, Tremco adopted Loftware's solution.
By automating labeling and simplifying label design, Tremco can adapt quickly to changes in regulations and it has a scalable model that does not compromise accuracy and consistency. The results speak for themselves.
Listen to Tremco on-demand webinar.
Fire #4: Changing Label Customer Requirements
Your product does not need to travel to a different country to face unique requirements. Your customers most likely have unique requirements. They bring complexity with added variety to the manufacturing process.
One more time, labeling becomes your product's passport throughout all the supply chain until delivery to the customer, who will have changing requirements and expectations. An example to keep in mind is Modine Manufacturing Company.
Modine is a global provider of thermal management solutions for a wide variety of applications and markets, including automotive, industrial power, and HVAC. The company has headquarters in Racine, WI, and the number of employees reaches over 11,000.
This is another Loftware customer success story. Via the integration with SAP the Loftware Enterprise Labeling Solution pulls the data from a source of truth for data - the existing business application - to populate label templates and meet unique customer requirements. By doing so, the high-volume label printing is automated with minimal IT involvement. No delays. No disruptions. No inefficiencies and no money wasted.
Read the complete Modine case study to find out why Eric Richmond, Modine's Director of ERP Applications, refers to Loftware's Enterprise Labeling Solution as "top of class."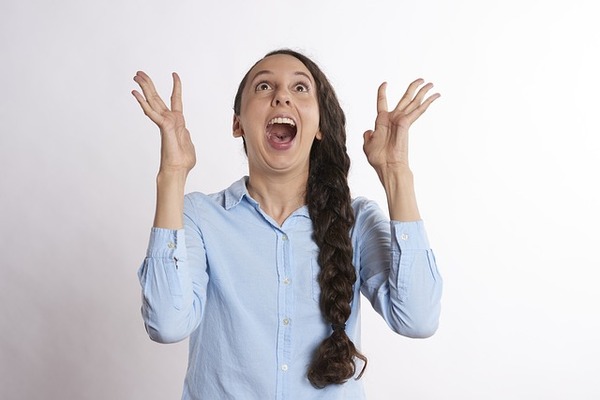 Labeling – its importance often times neglected – is strategic. Put away your firefighter hose and helmet to instead take your supply chain to new heights. Your passport to get on board for this trip? Get it at Loftware. Read the Top 5 Trends to stay ahead.