Decrease Delays & Downtime With Enterprise Labeling Solutions
by Maureen Perroni, on May 9, 2018
In the supply chain, efficiency is the name of the game. Yet, there are so many businesses plagued by delays and downtime. Time really is money, and when you can't get your product out the door as scheduled, it costs your company. The longer things get held up, the more you pay in lost revenue, unsatisfied customers, rush charges, etc.
When labeling can't keep pace with production then you can realize significant delays and downtime. Manually driven labeling or complex "home-grown" systems with customized layers of third party applications can be the cause of this. However, many decision makers across the organization don't realize the important role that labeling plays when it comes to the bottomline. If these stakeholders knew the cumulative, negative effect faulty or inferior barcode labeling has on their supply chain – and their overall profitability – they would take notice. And with the right solution, they would take action.
How Are Labels Causing Your Supply Chain to Lag?
Since first introduced in the 1970s on a pack of chewing gum, the barcode label has been universally adopted to ensure that product and shipments traverse the supply chain quickly and efficiently. Recent enhancements to barcodes (including data-rich 2D versions) and data management technologies have played an increased role in the tracking and tracing of product, which is so critical in industries like Food & Beverage, Pharmaceutical and Medical Device.
Concurrently, companies have migrated away from desktop applications to deploy enterprise-wide, web-based systems to support their global operations. These powerful, robust solutions – ERP, MES or CRM systems – bring added speed, agility and intelligence to organizations. Fact is, without these business applications large global companies would face countless operational and supply chain challenges regardless of their particular industry.
If you are using disconnected, standalone labeling solutions that aren't integrated with "sources of truth," for labeling then the likelihood of errors is much greater. That's a troublesome prospect when you need to comply with labeling regulations – a single mistake could cause an entire shipment to be turned away followed by heavy fines.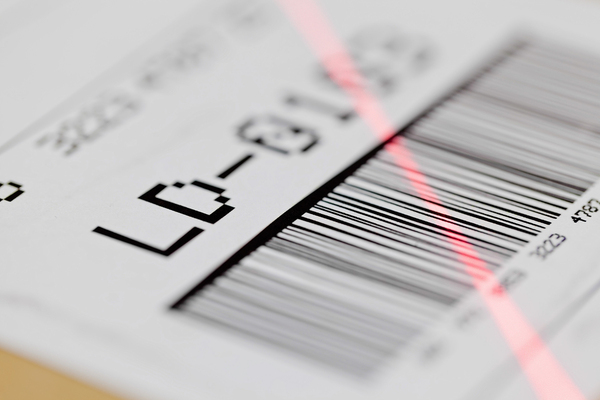 Time to Integrate and Automate Labeling
So, what's the best way to reduce delays and costly downtime in your supply chain due to labeling? Enterprise Labeling Solutions standardize and integrate labeling with all of your business processes eliminating any bottlenecks and helping to drive efficiency.
See how Modine manufacturing leverages Enterprise Labeling integrated with SAP to not only ensure data accuracy, but empower business users to create and manage labels in a high-volume environment.
It's hard to believe that something as simple as a label could cause so many problems, yet labeling can't be overlooked in today's supply chain. Without the right information on it, a package can't make it to its destination, and in the end, these delays will cost your company money and can damage your brand.
An inefficient labeling system can be bad for business in many ways but fortunately, innovative Enterprise Labeling Solutions can solve those issues. Download our Enterprise Labeling for Dummies Guide for an explanation of how Enterprise Labeling can help your company eliminate delays and downtime and streamline supply chain processes.