We celebrate inclusion, diversity, and belonging
At Loftware, inclusion, diversity, and belonging are paramount to our success and our culture. We are also an equal opportunities employer. This means we are committed to recruiting qualified applicants regardless of race, color, religion, age, sex, gender, national origin, disability, or protected veteran status.
We strive for an environment of inclusion and diversity, where everyone feels welcomed, respected, and can bring their own unique perspectives to the table. By fostering such an atmosphere, we provide our employees with the opportunity to learn from each other and grow together. This helps to create a vibrant and creative atmosphere, where every voice is heard, and everyone is valued.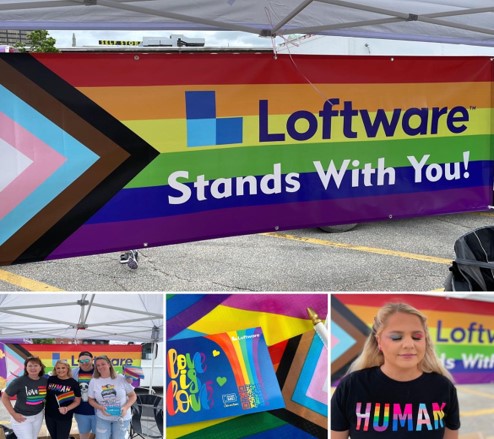 When we embrace inclusion and diversity, we open ourselves to new ideas and perspectives, which drives innovation and creativity. Furthermore, we believe that an inclusive and diverse environment helps to attract the very best talent, thereby creating a strong and successful company for both our employees and our customers.
In addition to observing important awareness days, Loftware is involved in many local community engagement projects. We are annual participants in LGBTQ+ Pride parades, we regularly take part in education and occupation fairs, and we host groups of students at our offices to learn more about careers in STEM. Additionally, we sponsor Slovenia's annual "Female Engineer of the Year" competition, and often see Loftware employees place in the final candidate lists.
Loftware continues to add to its growing staff and currently has a variety of job postings around the globe. To find out more about existing employment opportunities at Loftware, please visit the company careers page.