Loftware NiceLabel
Speed up label printing
Loftware NiceLabel helps you speed up label printing, boosting your staff's productivity and, in the end, giving you a faster time-to-market.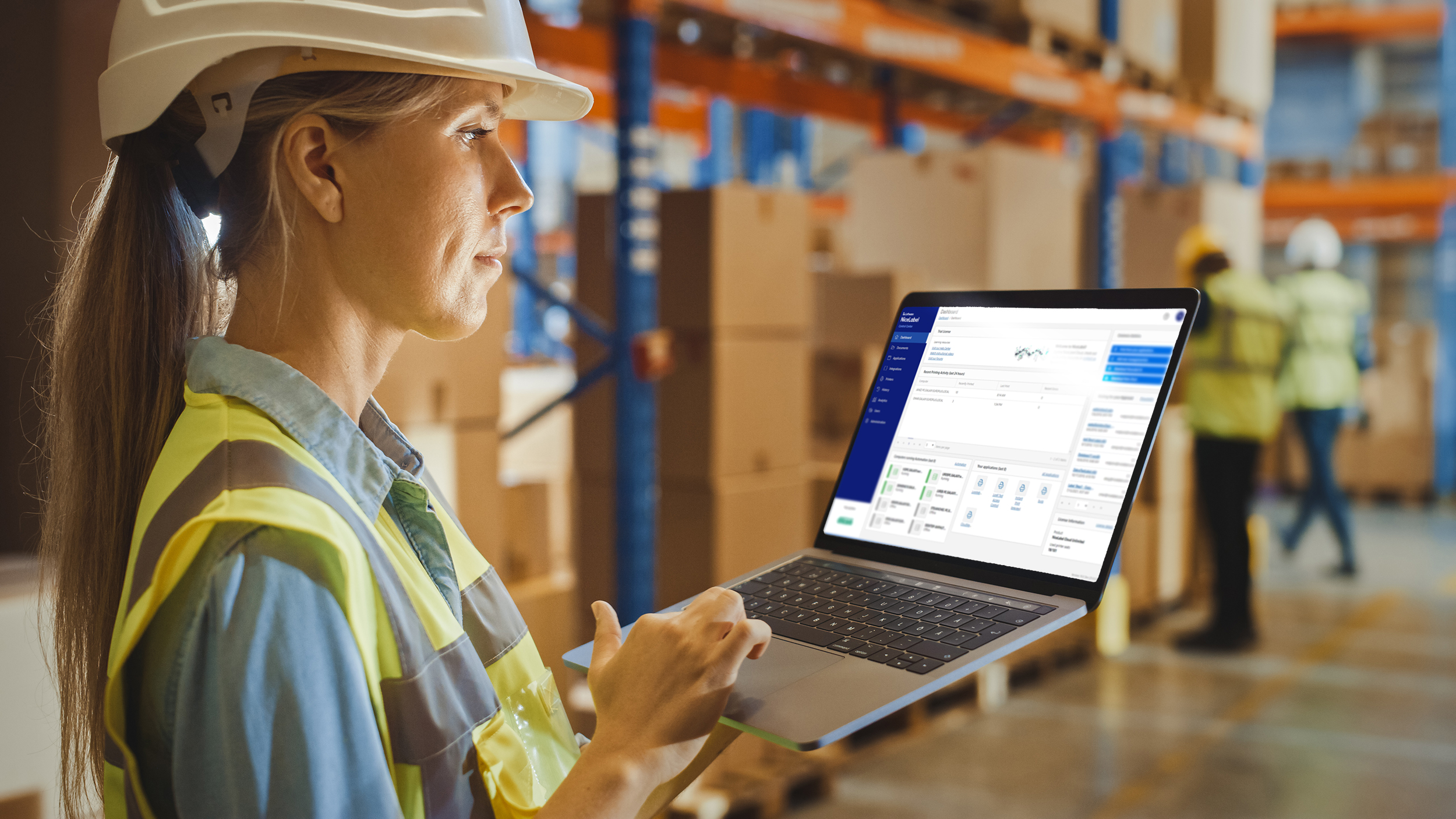 Deploy fast and error-free standardized printing
Connect your labels with your label data.
By integrating labeling with your business systems, you can automate label printing and get a single source of truth for your label information.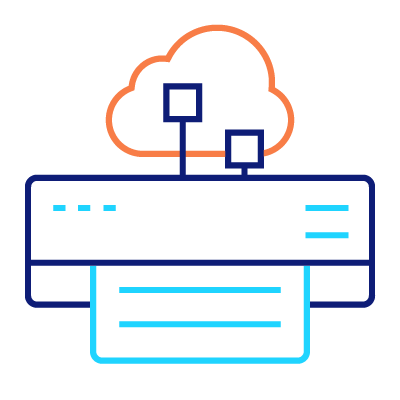 Create on-demand print forms
Empower your users to print on demand by building printing interfaces and forms specifically for your print operators – without writing a single line of code.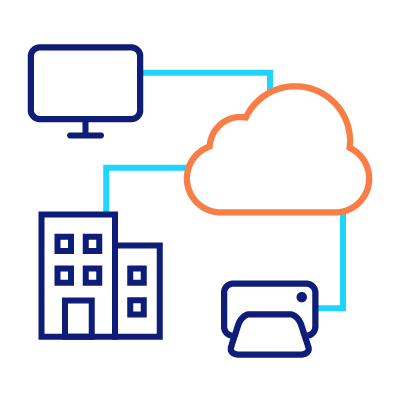 Print from anywhere
Instantly deploy a standardized label printing process across departments, factories and locations while reducing IT costs.
Print from any business system
To get the best label printing speed and the highest level of label data accuracy, you need to integrate your labels with your label data. Using NiceLabel, you can choose the integration method that works best for your business. If you need a simple, quick solution, simply connect your labels to a database, like Microsoft Access or an Excel sheet. You can also connect directly to your warehouse management or manufacturing execution system. Whichever method you choose, NiceLabel supports it with our "configure, don't code" approach – making life easy for you and your IT team.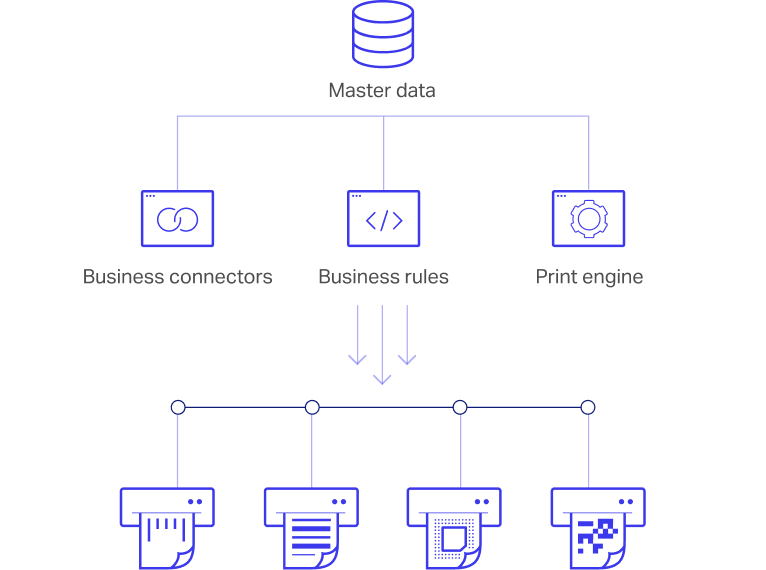 Print labels on-demand
As you design labels, NiceLabel automatically creates a data-entry form you can use for printing labels on-demand. You can customize this form to fit your internal workflows and requirements using the Application Builder. You can even build applications for data entry or data management. When operators use a printing form, they don't have access to the label template, meaning you don't have to worry about someone accidentally changing the label layout or information. And there's a built-in label preview, so you can see each label before it's printed.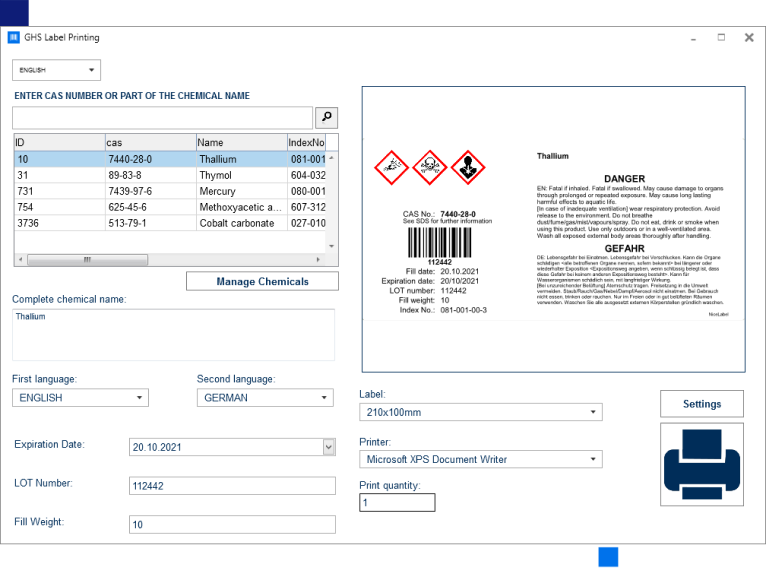 Print labels from anywhere
NiceLabel's web printing system allows you to instantly deploy a standardized label printing process across departments, factories and locations. You can easily deploy printing to contract manufacturers and suppliers as well, and still manage the process centrally. Operators print from a dedicated, streamlined application that requires little training. Our web printing system reduces IT costs because there is no need to deploy printing applications for each workstation at every printing site.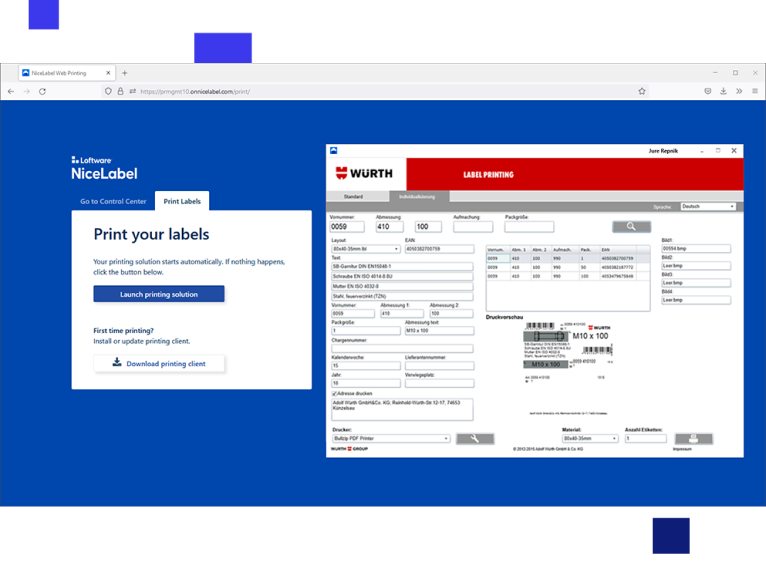 Print to any device
Replacing hardware can be expensive and time-consuming. NiceLabel fits seamlessly with your existing printer hardware. This means a minimal upfront investment from your side and a quicker return on investment. Our native printer drivers make sure you get the best user experience and the fastest printing for all your label printers. And with full-color printing support, you are free to print color labels without having to purchase pre-printed stock.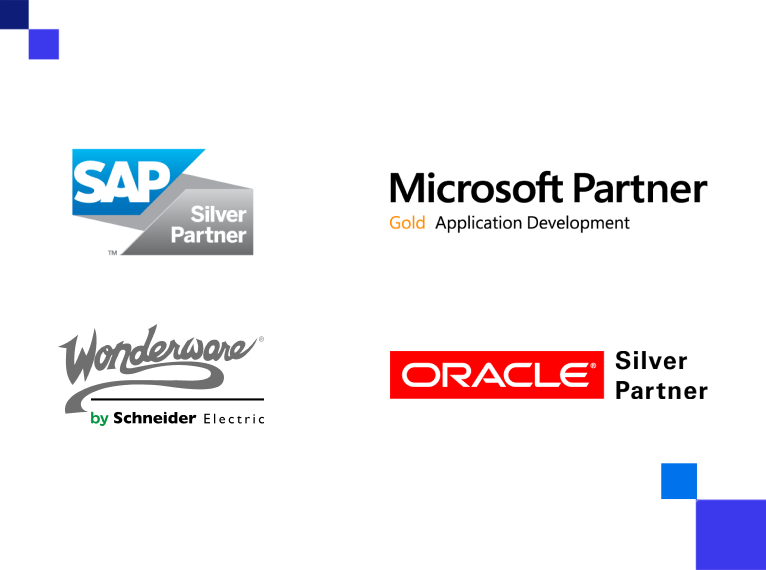 Print from the Cloud. Print driverless.
Through Loftware's partnership with Zebra and Sato, NiceLabel Cloud works seamlessly with cloud-connected printers. You can print from your cloud-based business applications directly to your cloud-connected printers, no local infrastructure required. This is the ideal solution if you have a cloud-first IT policy, or if you're looking to minimize your system footprint. It can also be a great help for your IT team, as they don't have to support a local print service infrastructure.